Welcome to Bob & Pete's yummy collection of wholesale bakery products, where you may explore a variety of scrumptious treats, from savoury pies to sweet macarons! To help you find the delicacy you need, we've grouped our selection of delicious, handmade baked goods into four categories: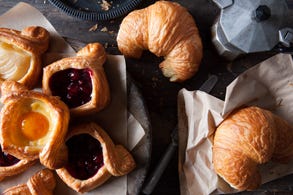 We have a wide range of SWEETS, from classic Cakes, Cookies, to Croissants, Tarts and Donuts. From classic favourites like sweet banana bread to new and innovative flavours like pistachio macarons, our sweets will satisfy your cravings.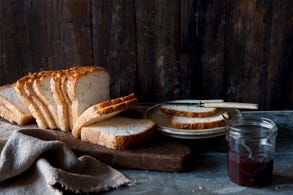 There's nothing like the aroma of Baked Bread. We have a satisfying selection for every need — sourdough, lunch rolls, everyday loaves, burgers, hotdogs, pizza bases and more. Whether you're looking for a hearty sandwich bread or a flavourful bagel, our bread selection will have your heart from the moment you inhale its tempting smell.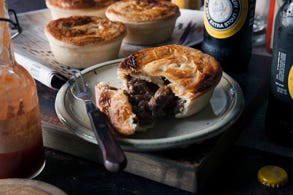 From tasty pies to splendid sandwiches, our SAVOURY category has everything you need to satisfy your hunger. Choose from our selection of sausage rolls, frittatas and more or browse our vegan options.
Keep your stocks at bay with our pantry staples. From kilo granolas to vegan croissant packs, our health and pantry category has everything you need to maintain a well-stocked kitchen for breakfast, lunch, dinner or any special occasion.
Whether you plan to dine with us casually at our cafe, grab on-the-go baked goods or have catering for an event, we are a bakery food supplier that runs 24 hours in Canberra-Coffs — we serve as far west as Orange.
GET YOUR BAKED DELIGHTS TOMORROW WHEN YOU ORDER NOW AT BOB & PETE'S!
At Bob & Pete's, we strive to make choosing your favourite artisanal delicacy easy and convenient for our customers. Aside from our high-quality wholesale bakery products, we offer 6-day delivery so you can have your bite of delicious hot (or warm) baked products from the oven.
Browse our catalogue today and discover all the delicious finds Bob & Pete's offers. With our delectable selection, multiple shopping options, convenient delivery and exceptional customer service, we are the bakery food supplier to satisfy your cravings or stock your pantry.
Have questions? Contact us — we'd be delighted to help!