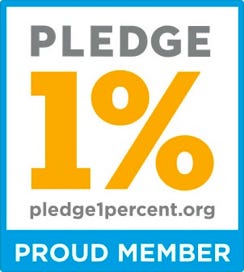 We care about our community and strive towards living by our values of giving back.
Pledge 1% asks each company who have made the pledge to contribute a minimum value of 1% to giving back. We plan to do much better than that.
Find out more about the pledge here.