INTRODUCING KNEFEH FRENCH TOAST!
A Middle-Eastern Brunch Favourite.
Knefeh is a popular and delicious dish, perfect for breakfast, lunch, or dessert!
Whilst Knefeh's origins are debated, one thing is certain – millions across the world love Knefeh. A Middle-Eastern stretched fresh sweet cheese pastry that melts in your mouth. We have adapted traditional Knefeh for Australian tastes.
Quick to serve, microwave Knefeh for 30 seconds, melt a knob of butter in a pan on medium heat, and cook for approx 2 mins on both sides until golden and finish with provided garnishes.
TIP: Knefeh can be stored frozen to manage stock levels.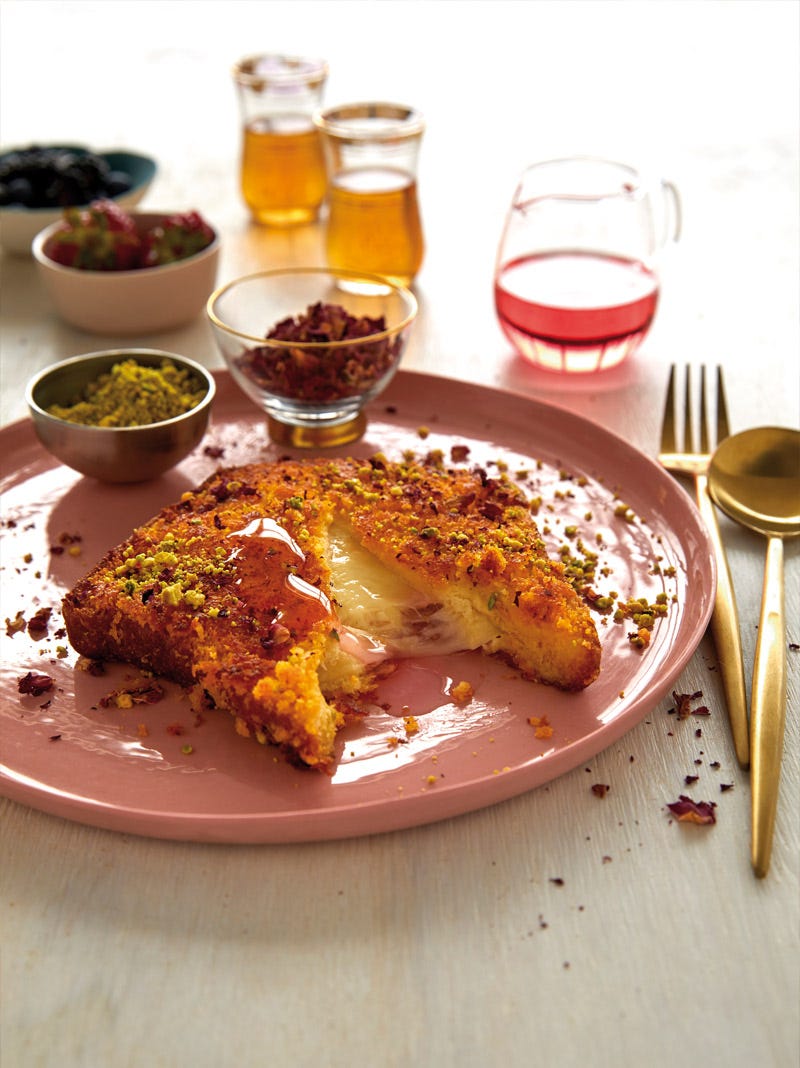 This product comes in a 12 pack, with everything you need to serve. We recommend trialing this product as a winter special.
Order it here.